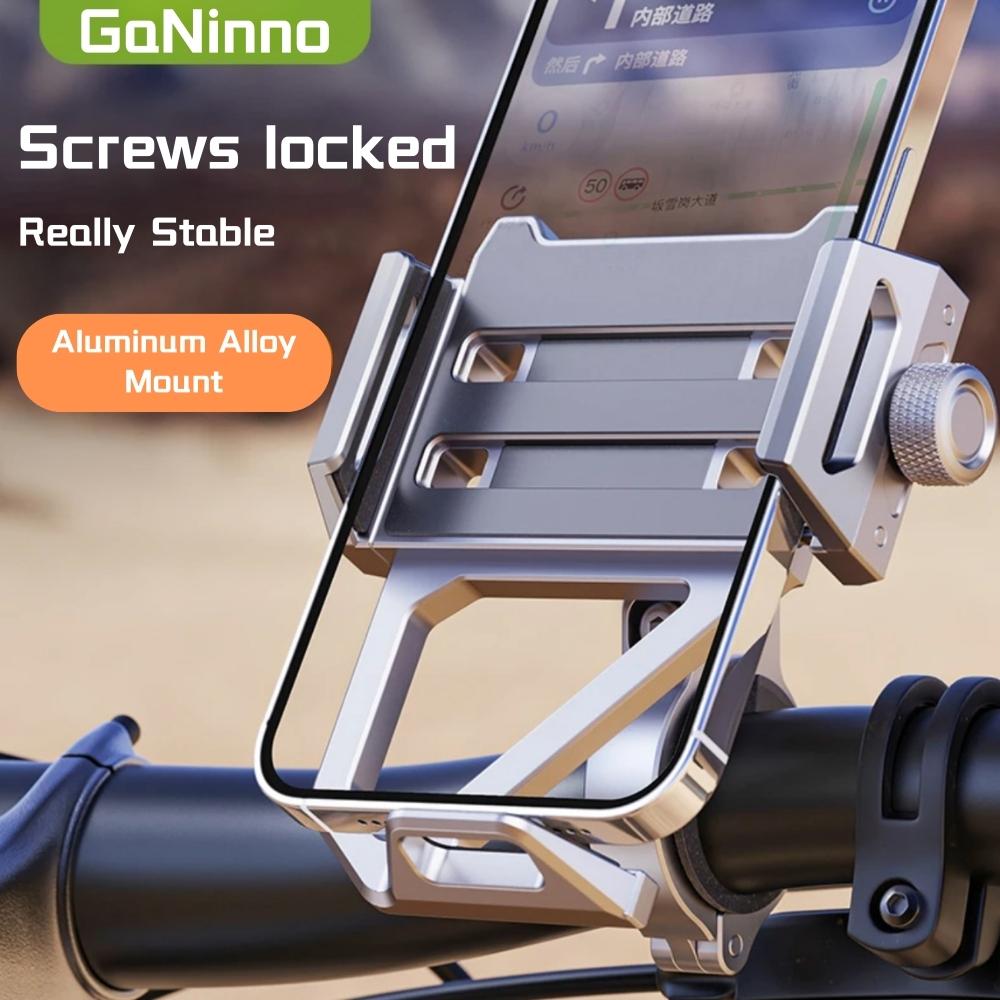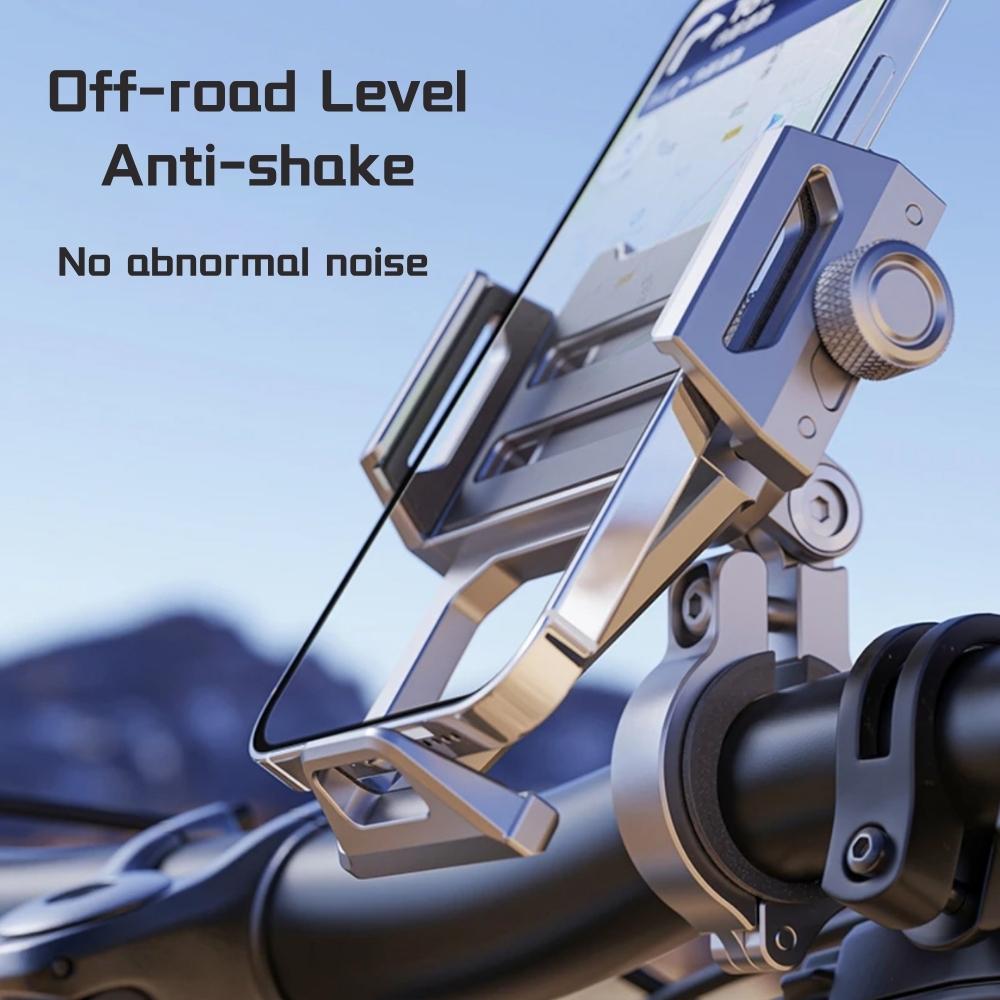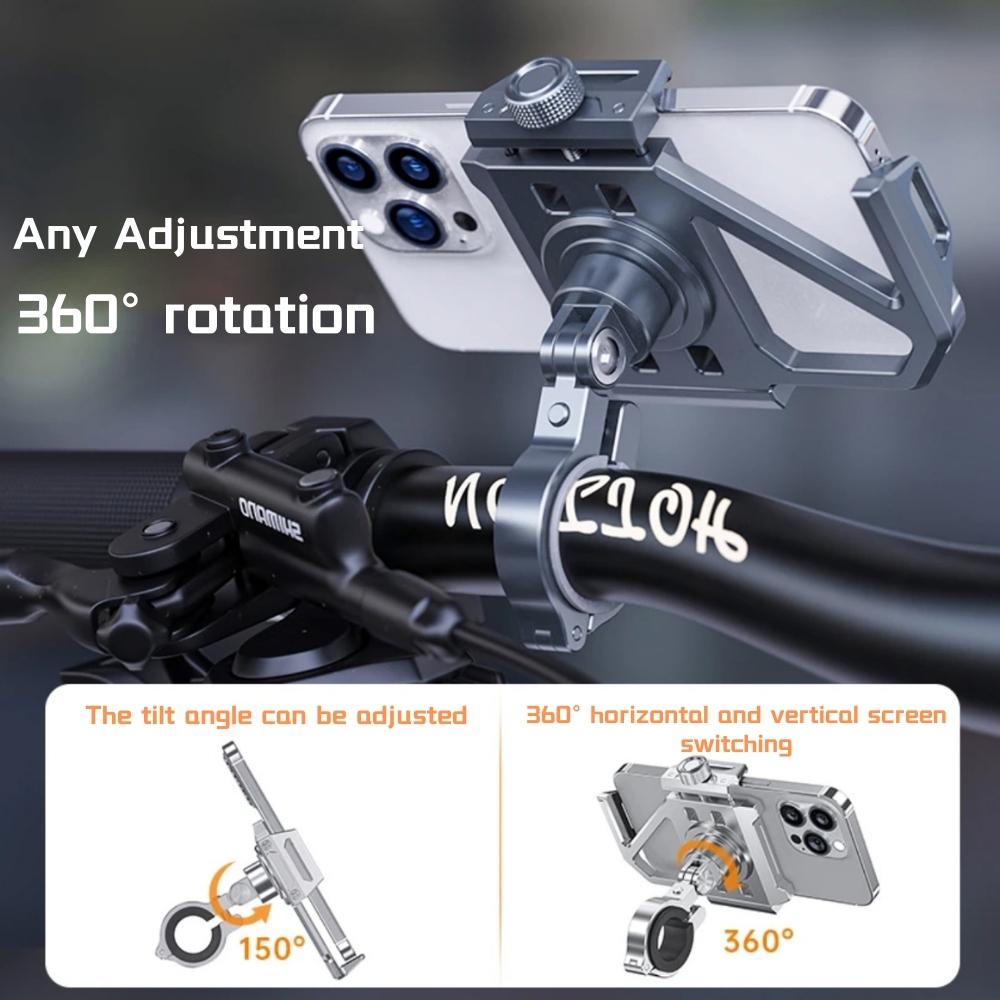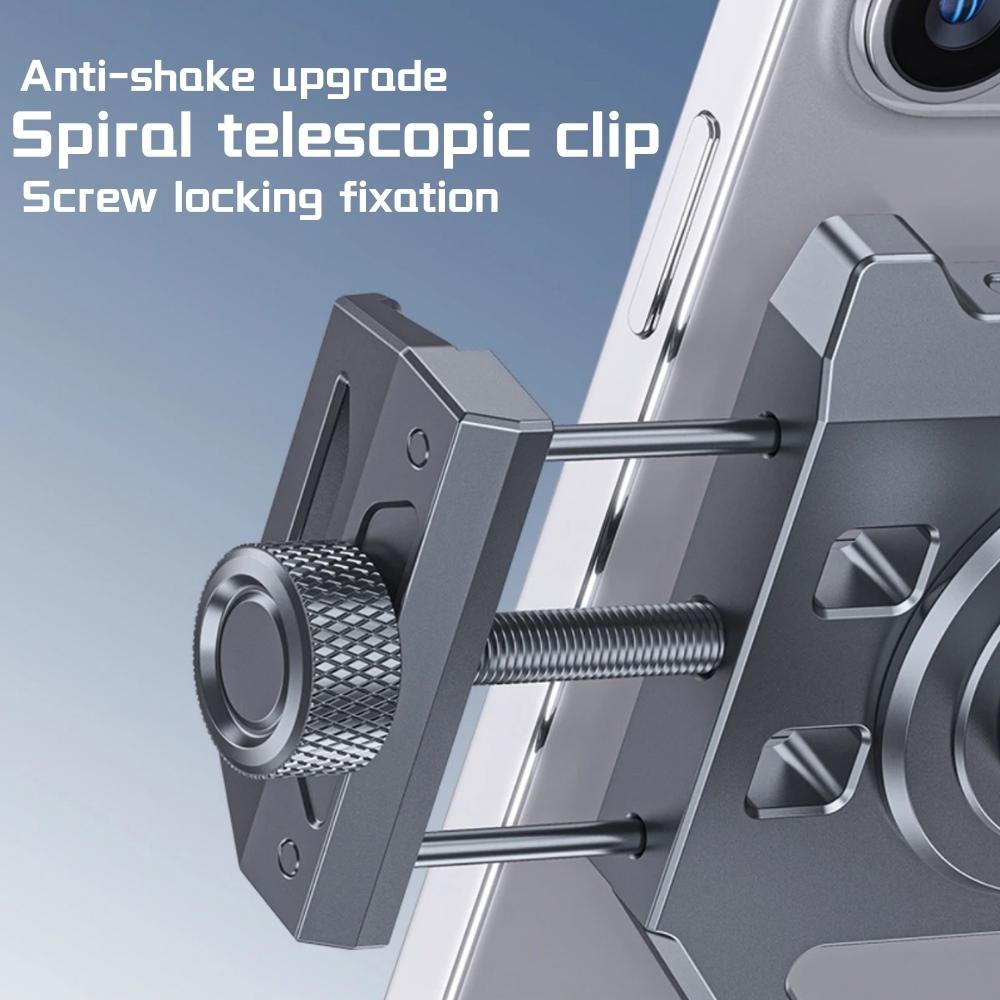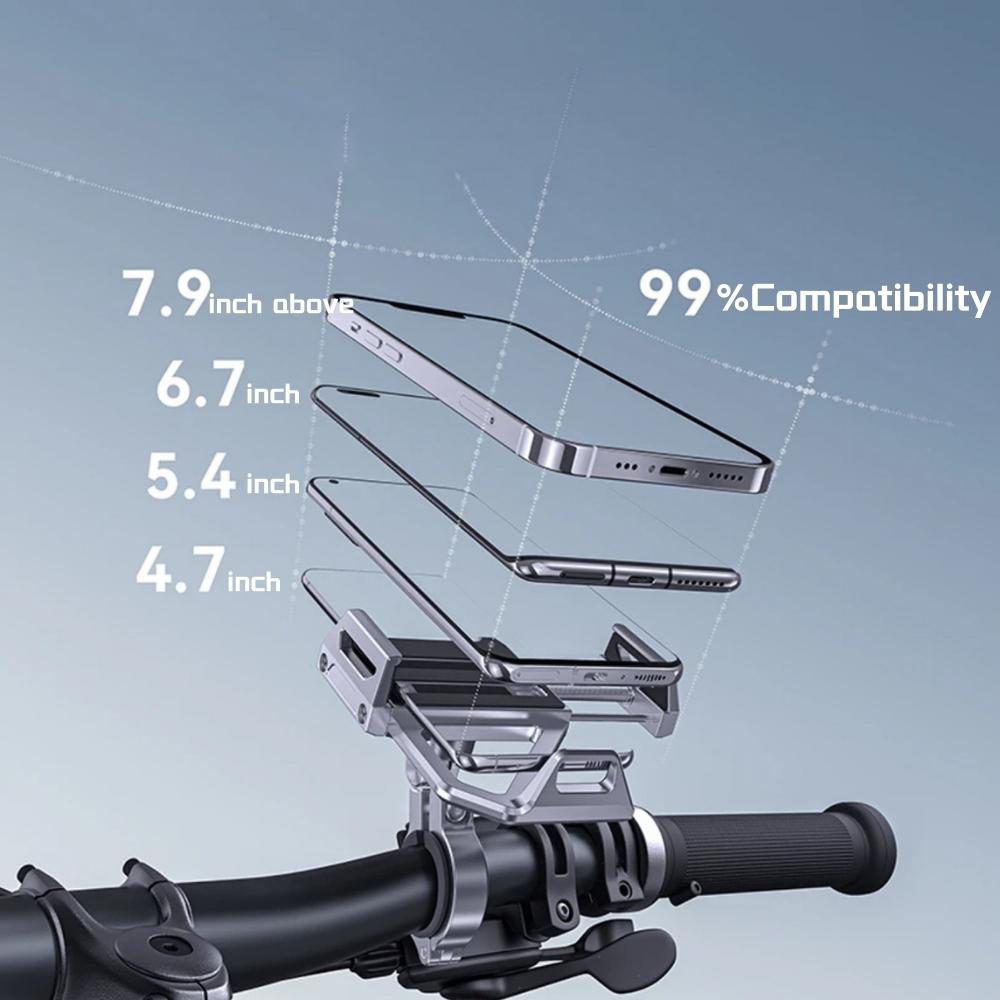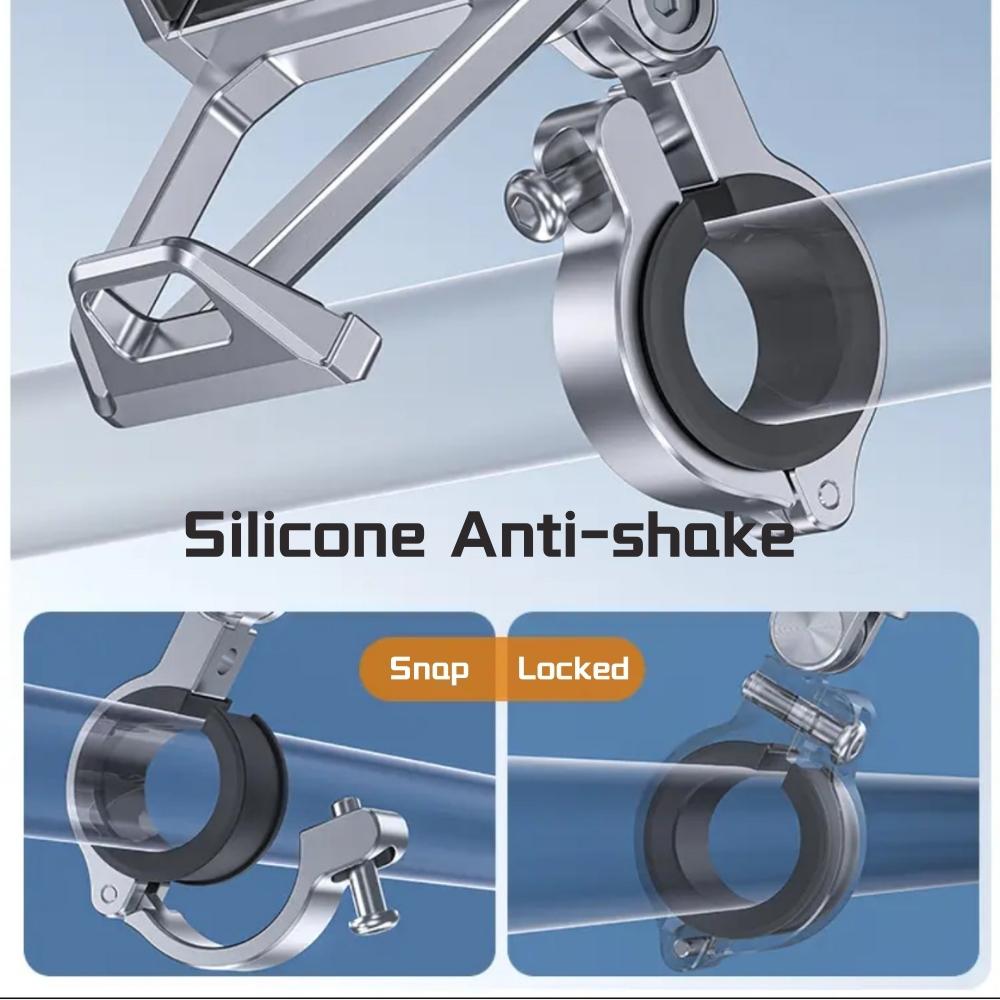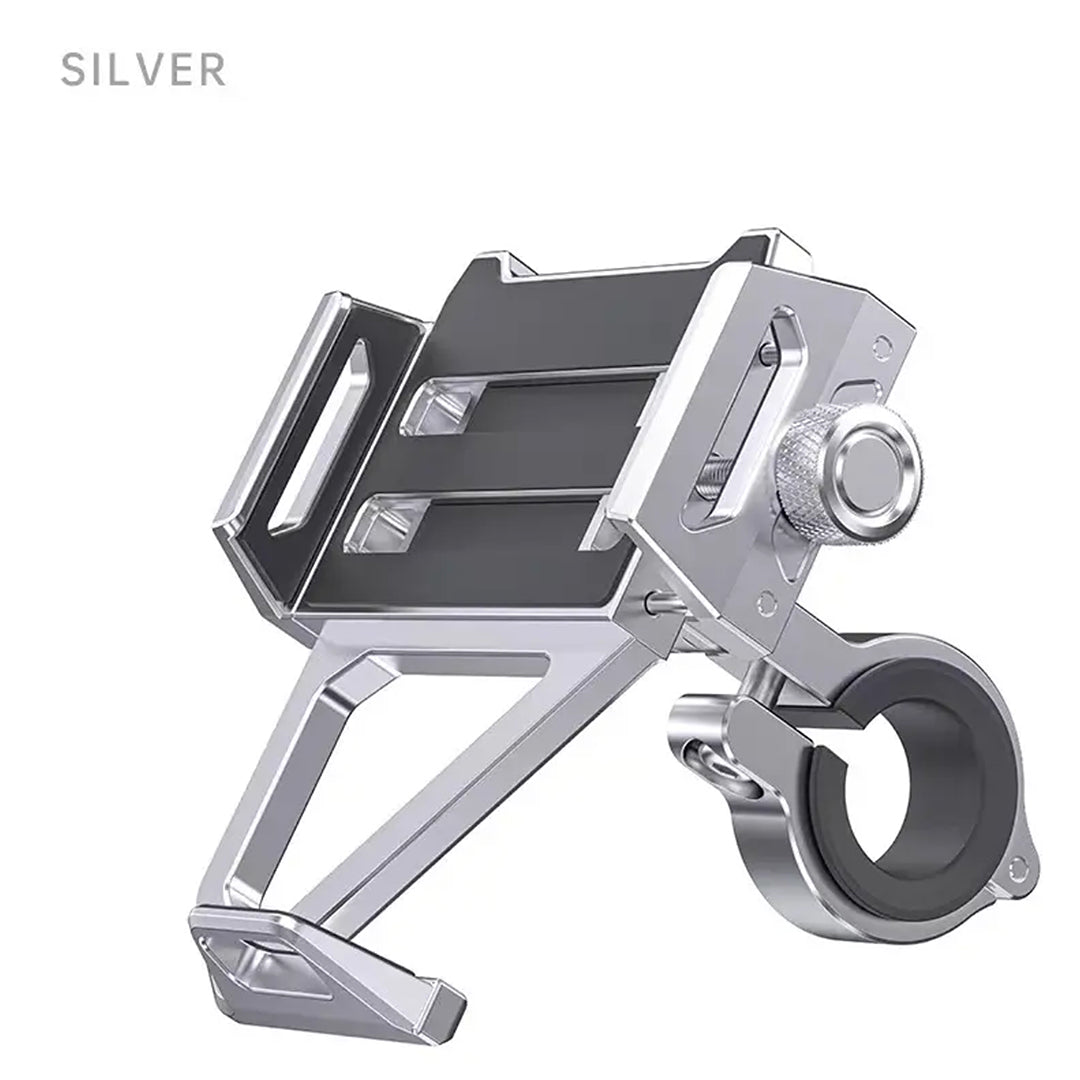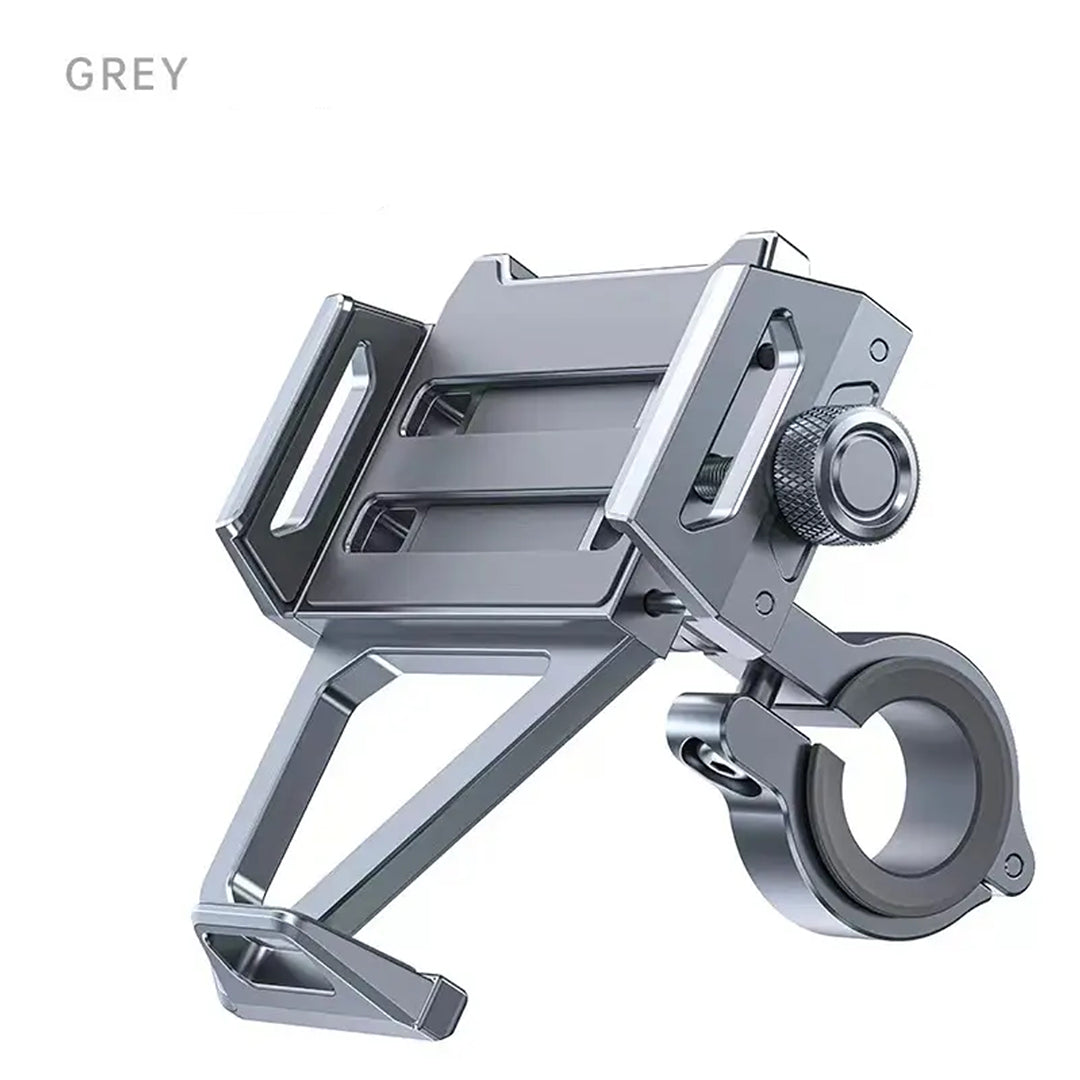 Bike and E-bike Phone Mount
Delivery

Express shipping (5-10 Days)

Free Return & Exchange
Express shipping (5-10 Days)
Our 60-Day Fit Guarantee, Free Exchange & No-Hassle Returns
We've pledged 1% of profits to environmental organizations.
Steadfast Stability: Experience a smooth ride with our Bike and E-bike Phone Mount. Our innovative screw-locking design guarantees a stable grip, eliminating any jitters while you ride. Crafted from high-strength aluminum alloy, it's both lightweight and durable, ensuring your phone stays secure without any added bulk.
Flexible Adjustments: Enjoy complete flexibility with a 360-degree rotation and a 150-degree tilt angle, allowing you to effortlessly adjust your phone's position. With an adjustable width of 68mm to 112mm, it accommodates a wide range of phone sizes, while its compatibility extends to various vehicle types such as bicycles, electric vehicles, and motorcycles.
Versatile Compatibility: Worried about bumpy rides? Our mount features a shock-absorbing silicone pad that provides extra security and prevents slippage. Now, you can enjoy your ride without worrying about your phone's safety.
{ "bubble": { "content": "", "shape": "landscape", "style": { } }, "previewVideoSources": [ { "mimeType": "application/x-mpegURL", "url": "https://cdn.shopify.com/videos/c/vp/a23c39d3c58642529b65ad10aec92ed8/a23c39d3c58642529b65ad10aec92ed8.m3u8" },{ "mimeType": "video/mp4", "url": "https://cdn.shopify.com/videos/c/vp/a23c39d3c58642529b65ad10aec92ed8/a23c39d3c58642529b65ad10aec92ed8.HD-1080p-7.2Mbps-19533752.mp4" }], "videoPosterUrl": "", "mainVideoSources": [ { "mimeType": "application/x-mpegURL", "url": "https://cdn.shopify.com/videos/c/vp/8d43ed696a054381a67cfdd4e13b44b6/8d43ed696a054381a67cfdd4e13b44b6.m3u8" },{ "mimeType": "video/mp4", "url": "https://cdn.shopify.com/videos/c/vp/8d43ed696a054381a67cfdd4e13b44b6/8d43ed696a054381a67cfdd4e13b44b6.HD-1080p-3.3Mbps-15725243.mp4" }] }