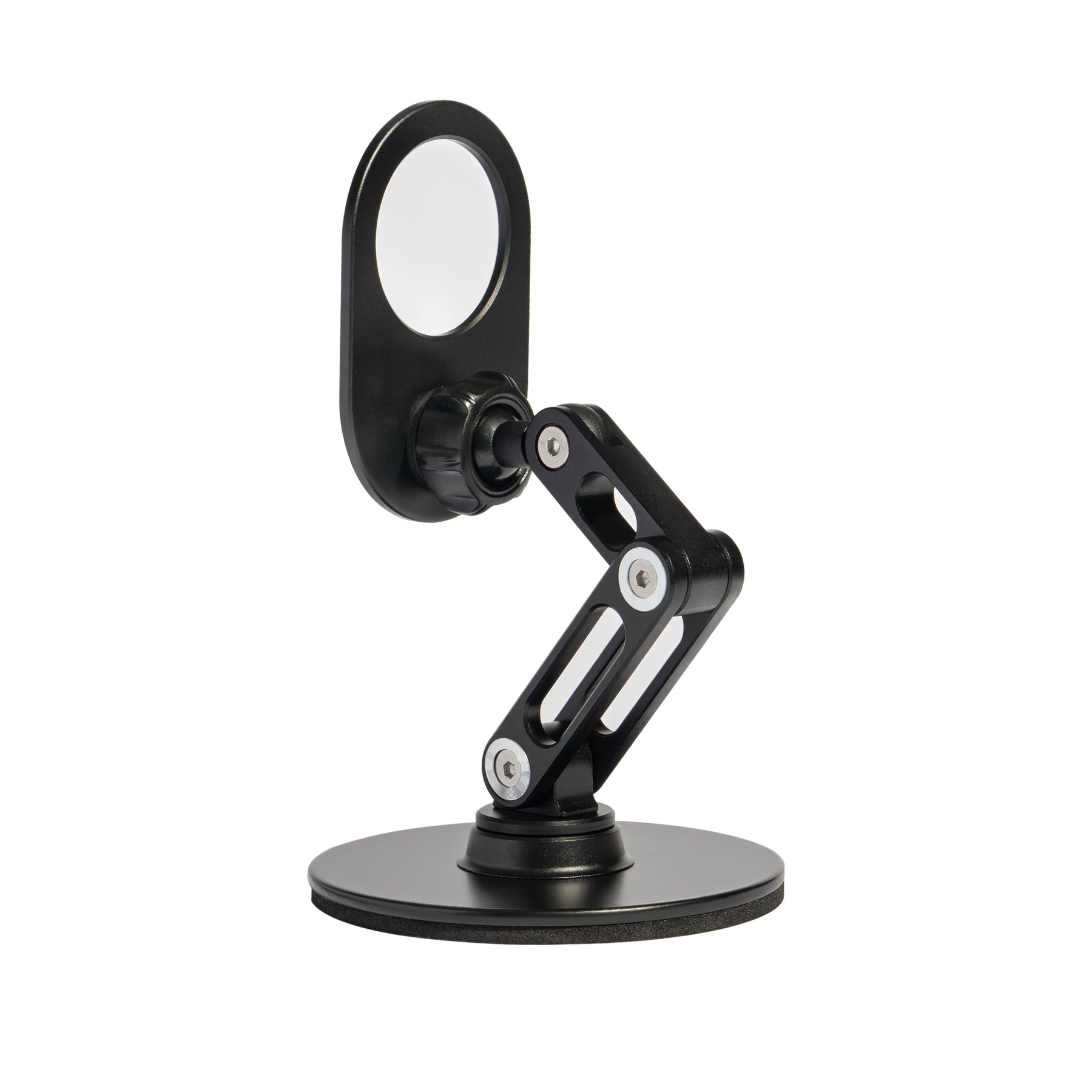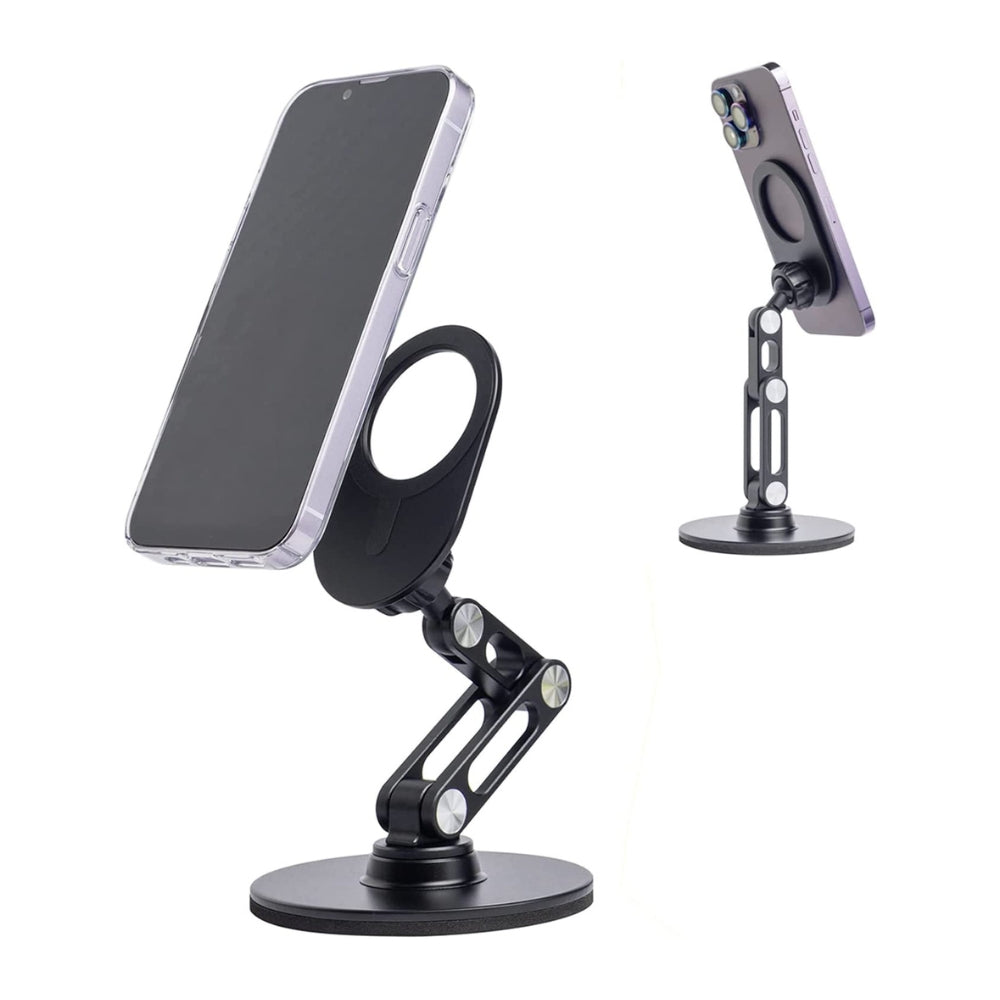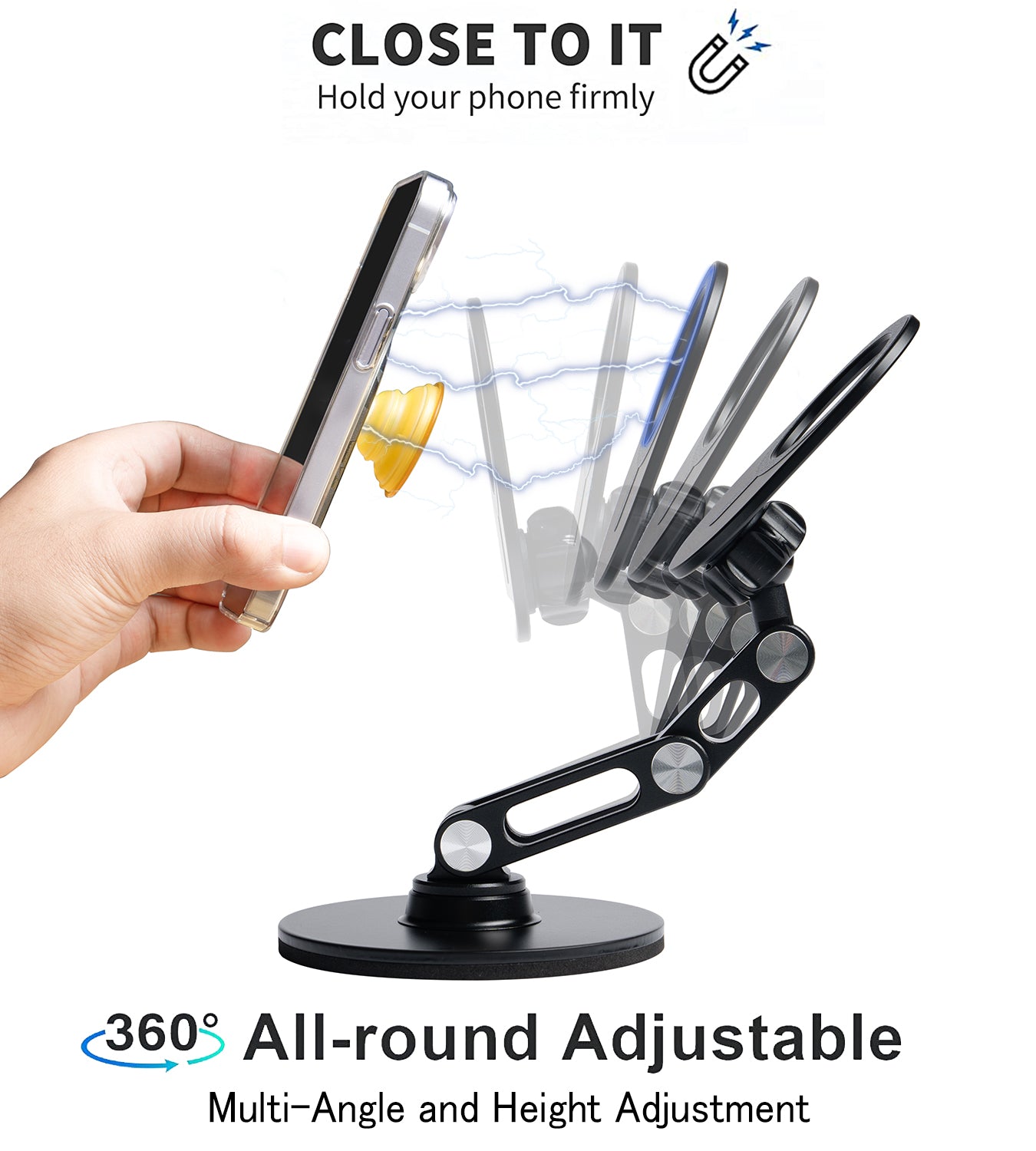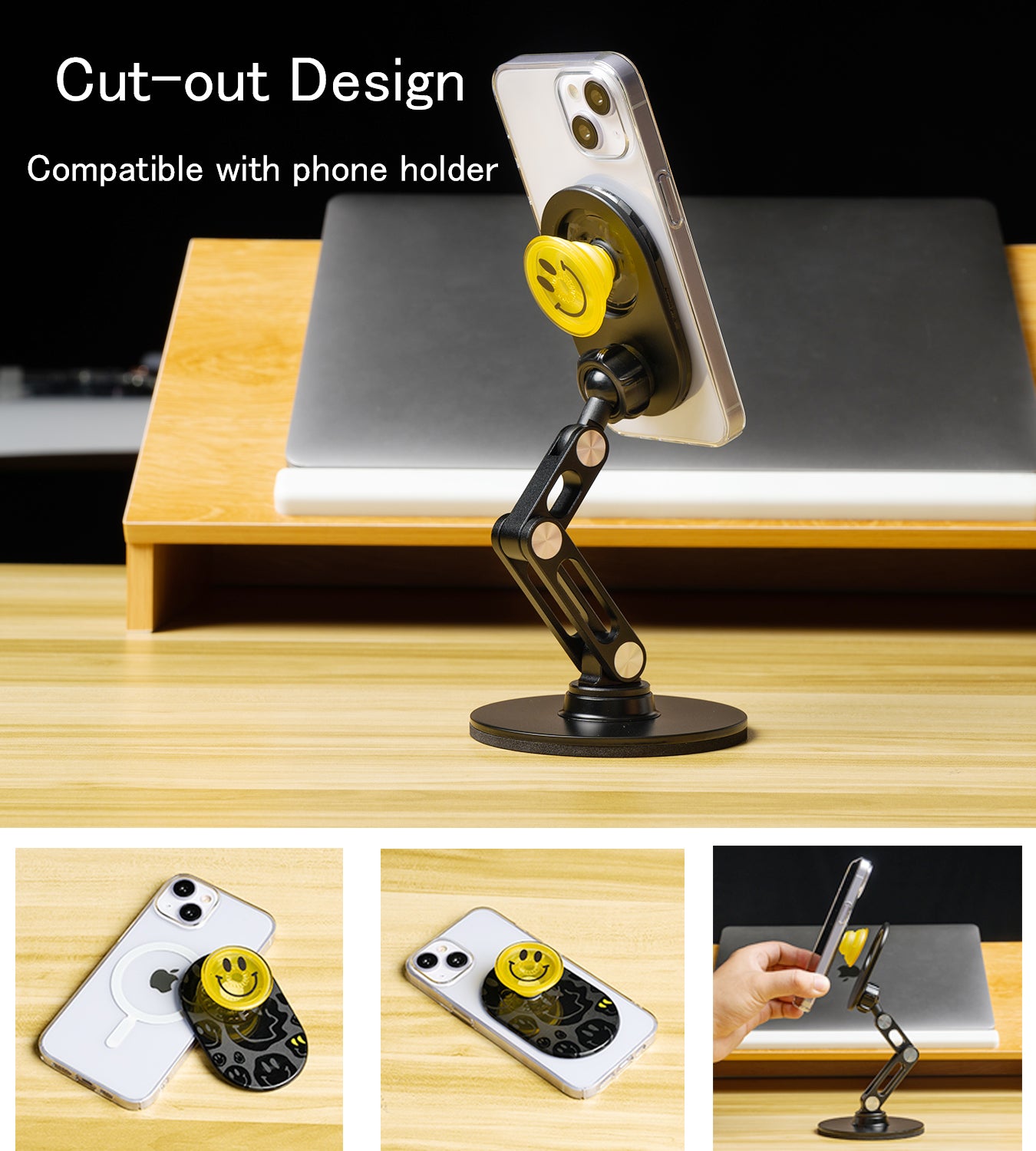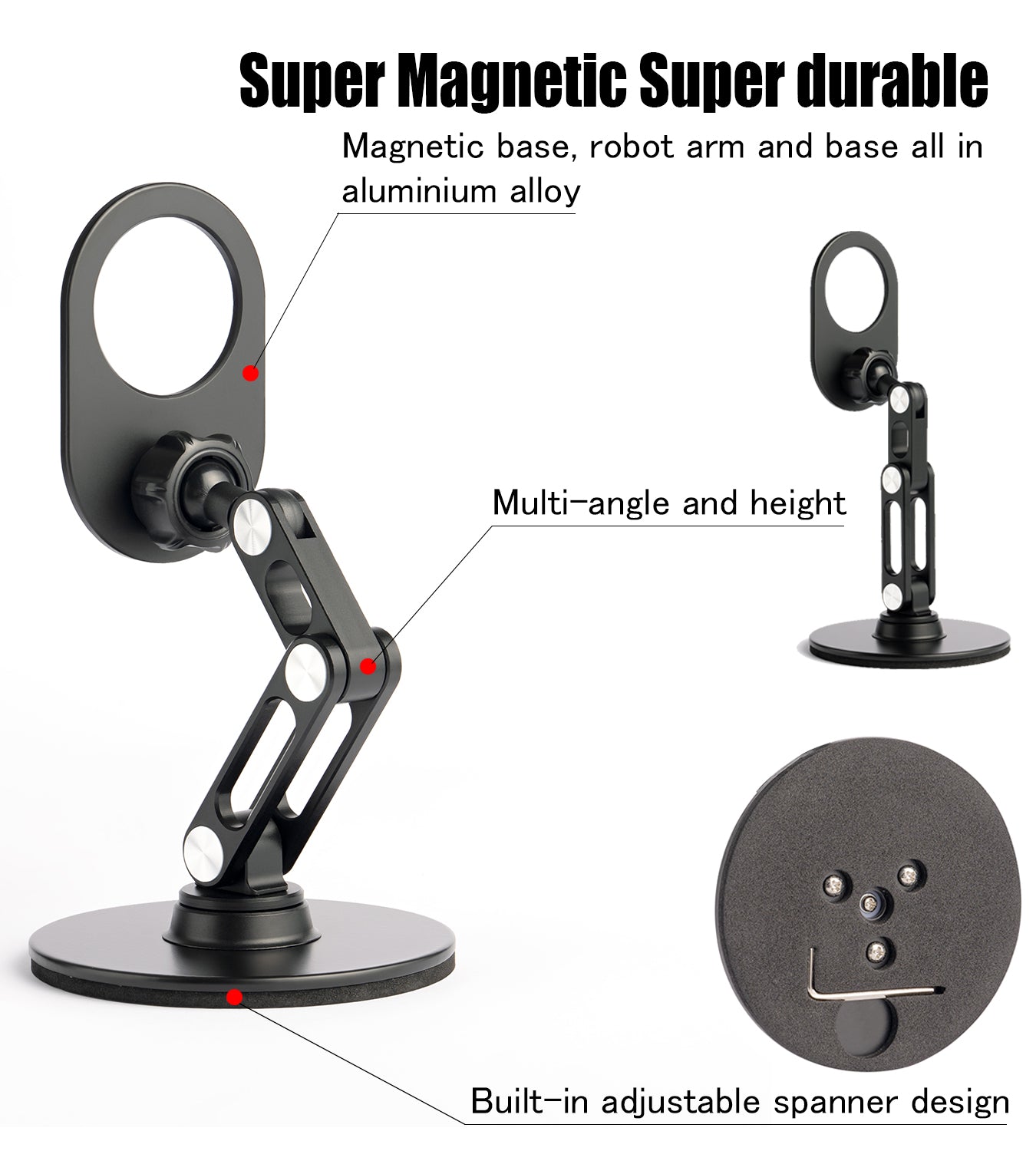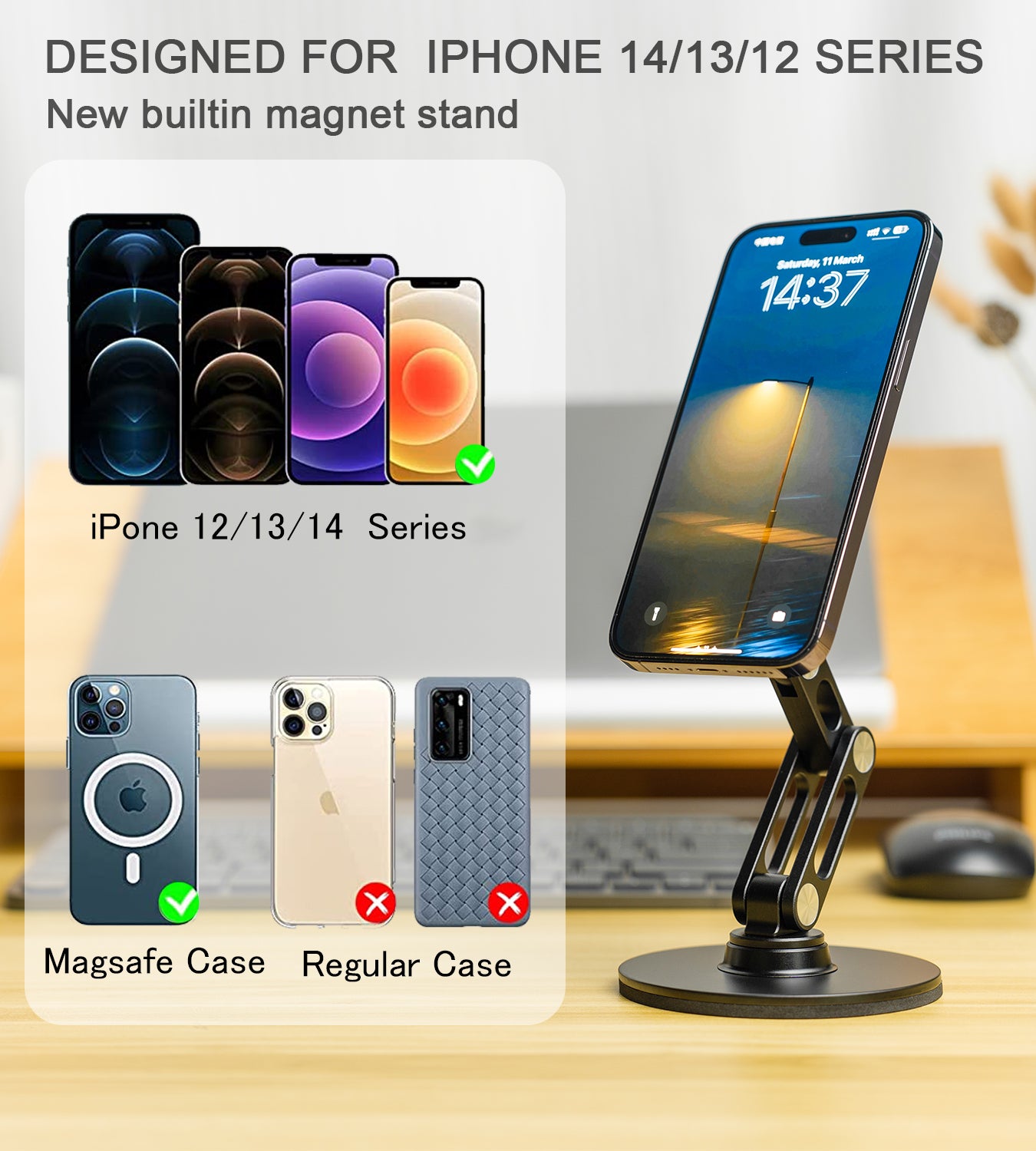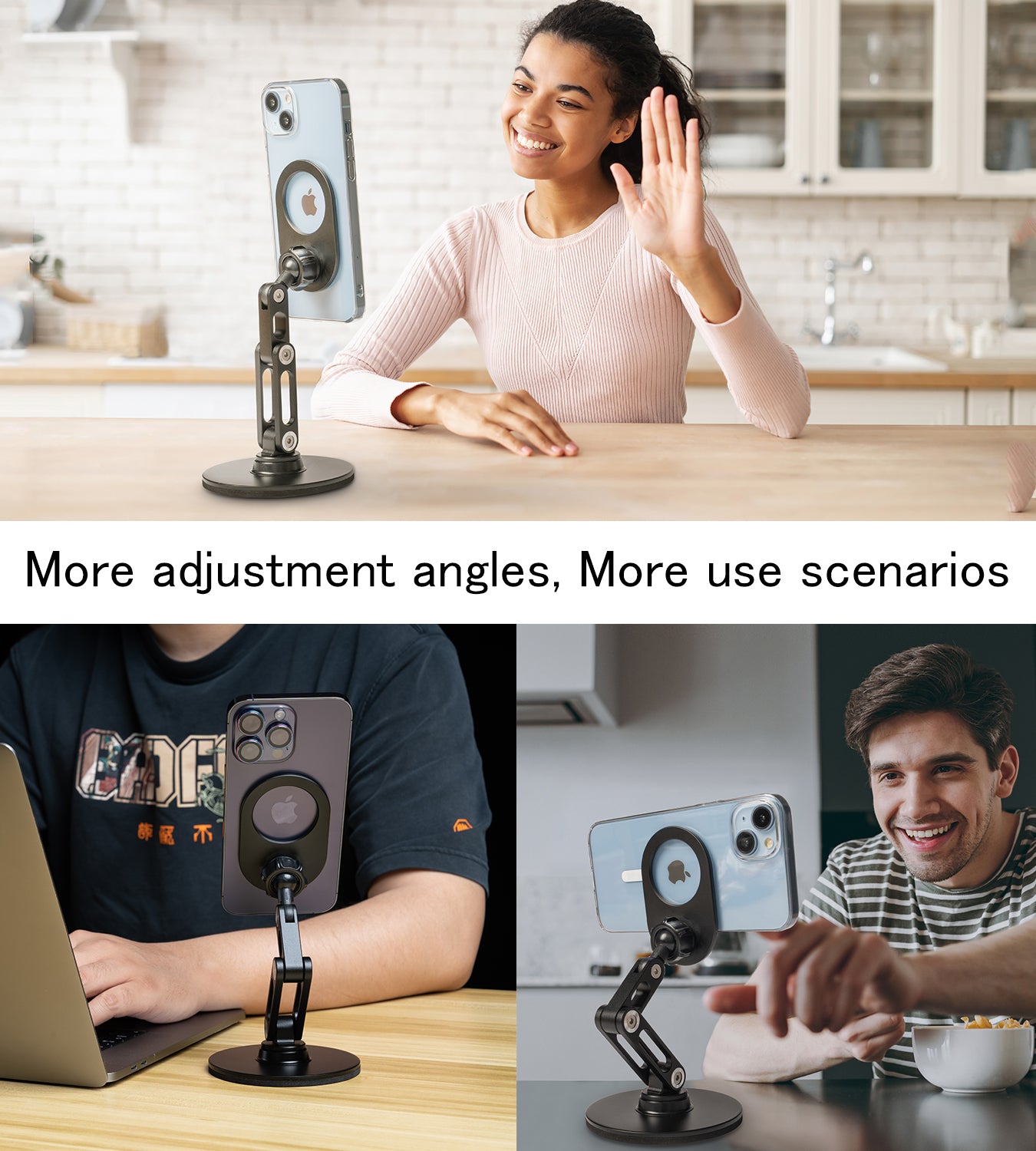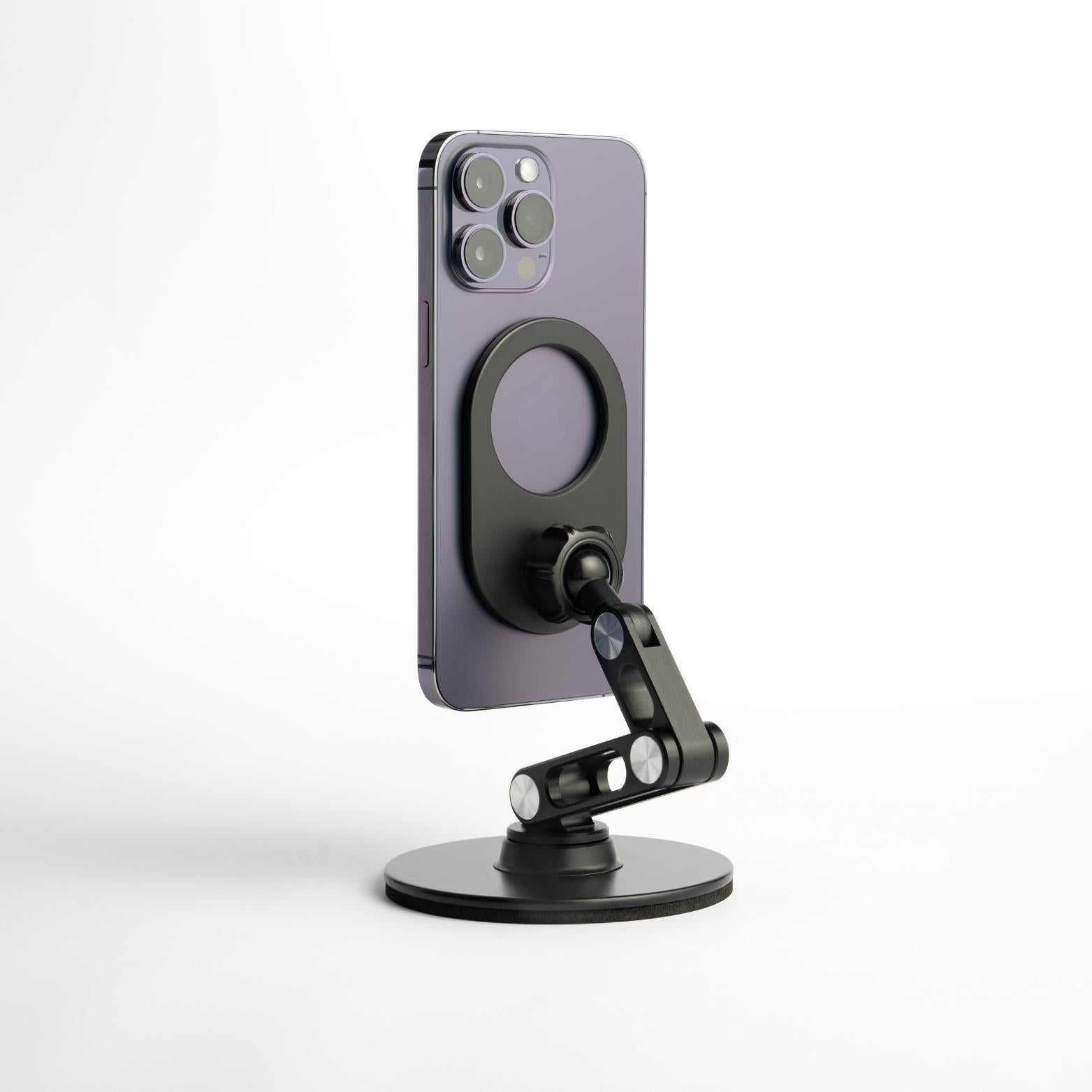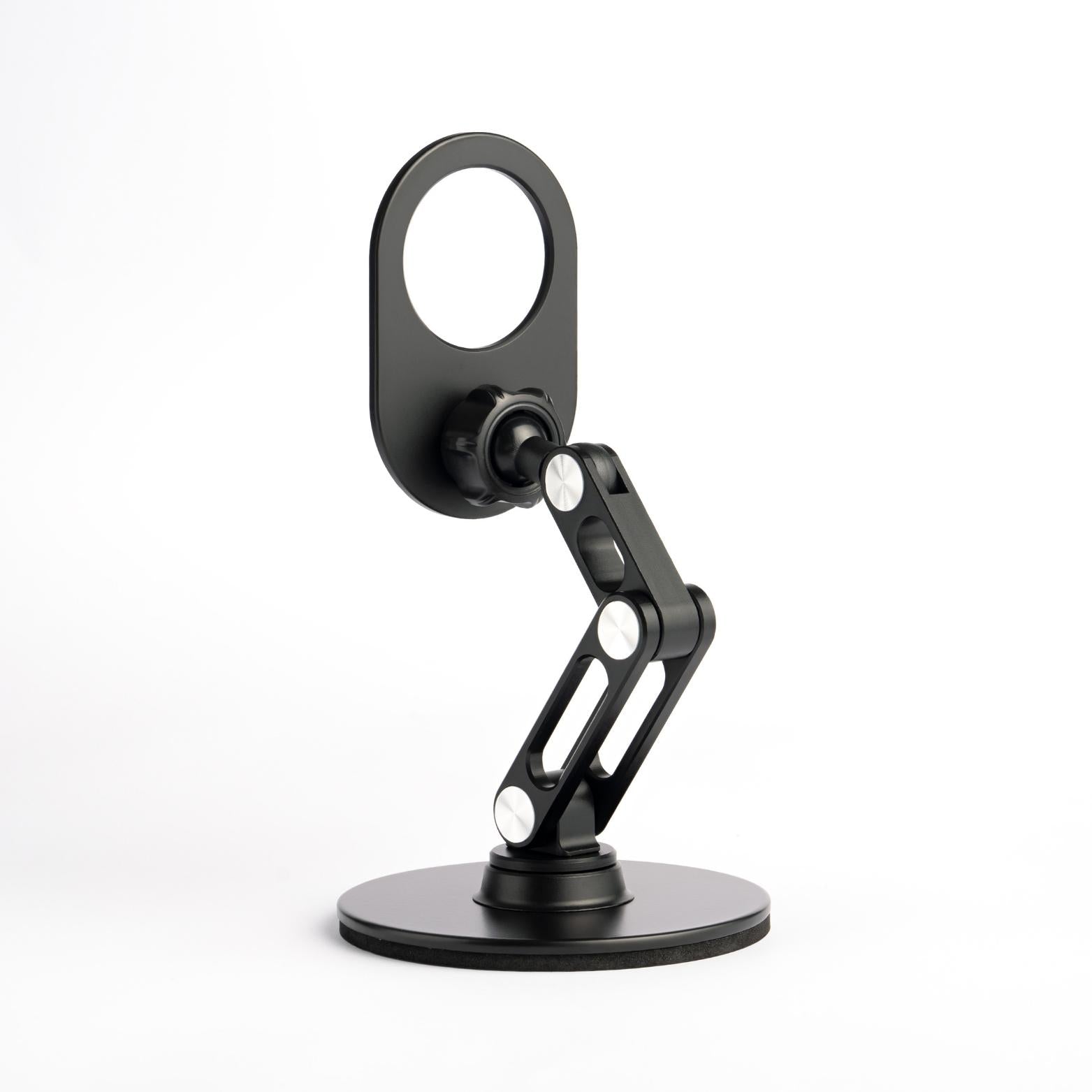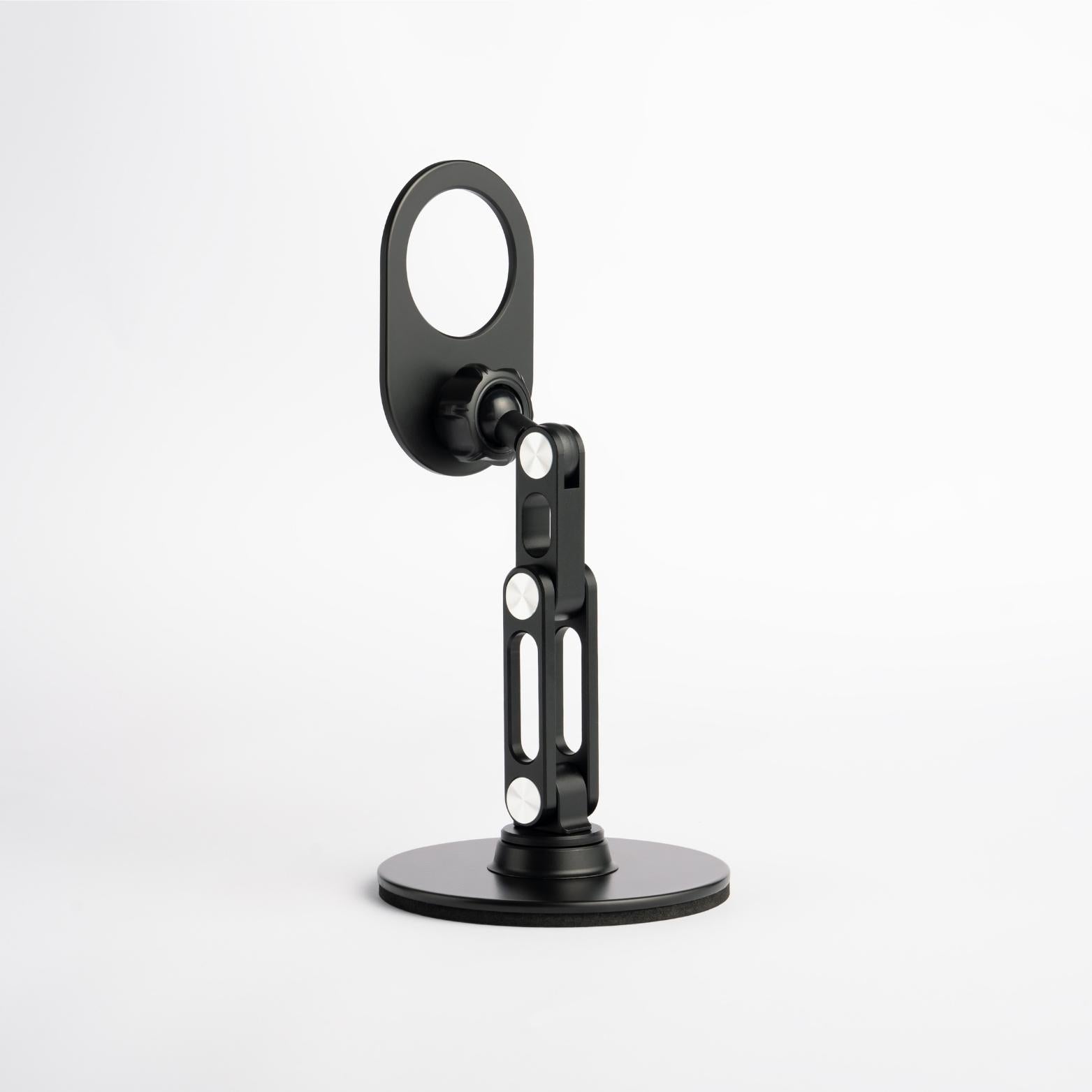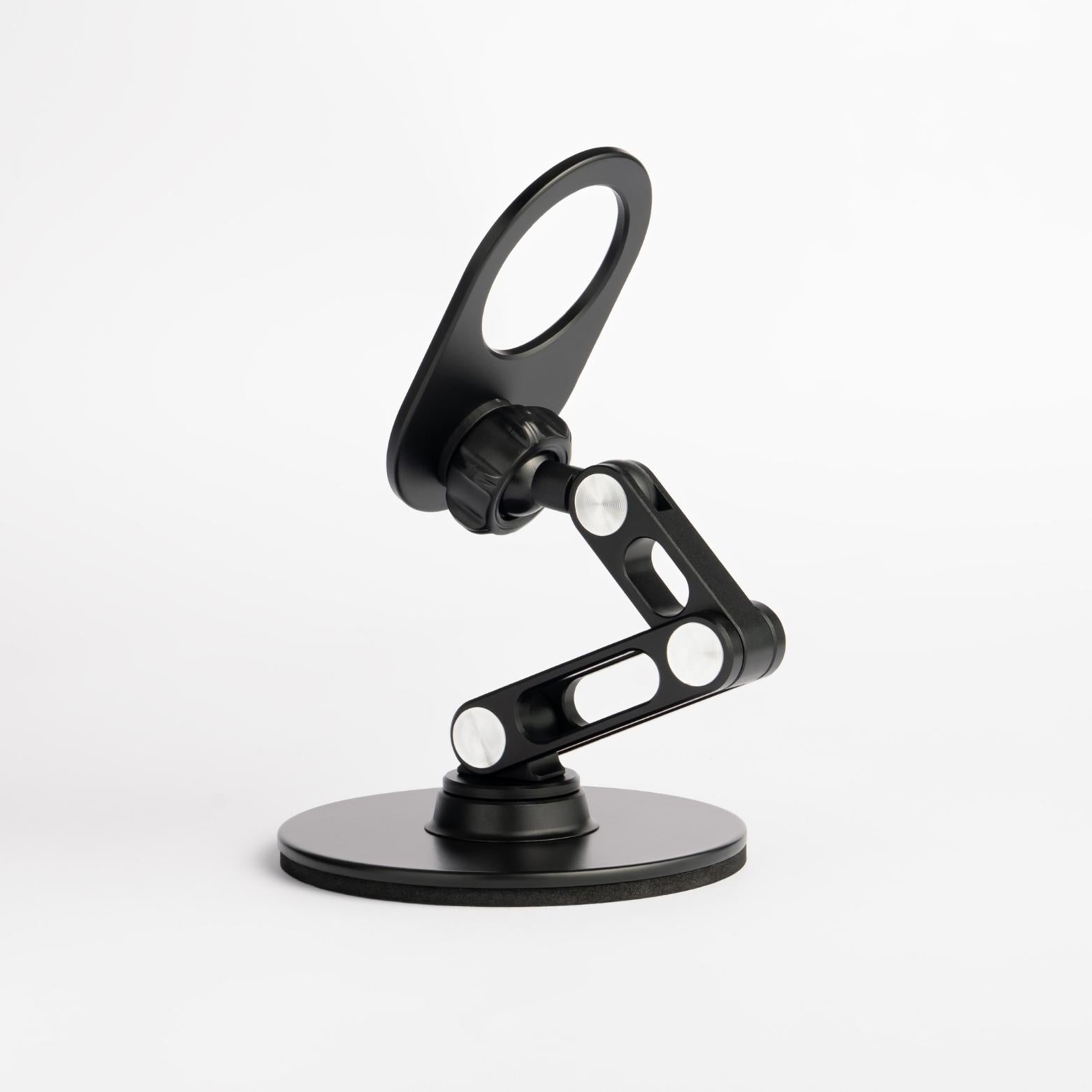 Air Mount For Desk - MagSafe Compatible
Color:
Air Mount For Desk-Black
Express shipping (5-10 Days)
Our 60-Day Fit Guarantee, Free Exchange & No-Hassle Returns
We've pledged 1% of profits to environmental organizations.
【2023 Latest Magnetic Desk Phone Stand】 GaNinno Magnetic Desk Phone Stand adds new design of positioning magnets, stronger magnetic force. As long as it is close to it, it can quickly magnetic adsorption Apple 14/13/12 series of cell phones, multi-angle mechanical arm structure, adapt to different cell phone desktop stand scenarios. It is a super strong magnetic and secure desk stand for your phone.

【Design for iPhone 14/13/12 Series】 GaNinno Magnetic Desk Phone Stand is specially designed for iPhone 14/13/12 series and iPhone magnetic case. It is compatible with iPhone 14/14 Plus /14 pro/14 pro max, iPhone 13/13 Pro/13 Pro Max/13 Mini, iPhone 12 / 12 Pro / 12 Pro Max/12 Mini and iPhone magnetic cases. 【Not compatible with any non-magnetic cases.】

【More Height and Angle Adjustment】 With this GaNinno Magnetic Desk Phone Stand , your phone can be adjusted into 360 degree. According to the multi-section robot arm can rotate any tilt angle, adjust the height of the phone in 4 - 8.5 inches. Enjoying your movies, cooking, reading, studying, playing games, watching YouTube without any worries. Providing you with a comfortable viewing angle, helps fix your posture and reduces neck and back pain.

【Super Sturdy and Intelligent Design】 GaNinno Magnetic Desk Phone Stand is made of high quality aluminum alloy for the magnetic seat, arm and base, which is more durable than other products with metallic luster and no fingerprints. It has a built-in adjustment wrench on the bottom of the base, so you can adjust the tightness of the arm at any time, making it a magnetic desk stand that knows more about your usage habits.

【Additional Details】 The heavy duty base of the magnetic desk stand keeps the whole magnetic desktop stand stable and prevents it from shaking when you click on the screen, and its base has anti-slip cotton to protect it from sliding or scratching your desk/table surface.If you have any confusing, please get in touch with us, we will answer you within 24 hours.
{ "bubble": { "content": "", "shape": "landscape", "style": { } }, "previewVideoSources": [ { "mimeType": "application/x-mpegURL", "url": "https://cdn.shopify.com/videos/c/vp/8d43ed696a054381a67cfdd4e13b44b6/8d43ed696a054381a67cfdd4e13b44b6.m3u8" },{ "mimeType": "video/mp4", "url": "https://cdn.shopify.com/videos/c/vp/8d43ed696a054381a67cfdd4e13b44b6/8d43ed696a054381a67cfdd4e13b44b6.HD-1080p-3.3Mbps-15725243.mp4" }], "videoPosterUrl": "", "mainVideoSources": [ { "mimeType": "application/x-mpegURL", "url": "https://cdn.shopify.com/videos/c/vp/8d43ed696a054381a67cfdd4e13b44b6/8d43ed696a054381a67cfdd4e13b44b6.m3u8" },{ "mimeType": "video/mp4", "url": "https://cdn.shopify.com/videos/c/vp/8d43ed696a054381a67cfdd4e13b44b6/8d43ed696a054381a67cfdd4e13b44b6.HD-1080p-3.3Mbps-15725243.mp4" }] }