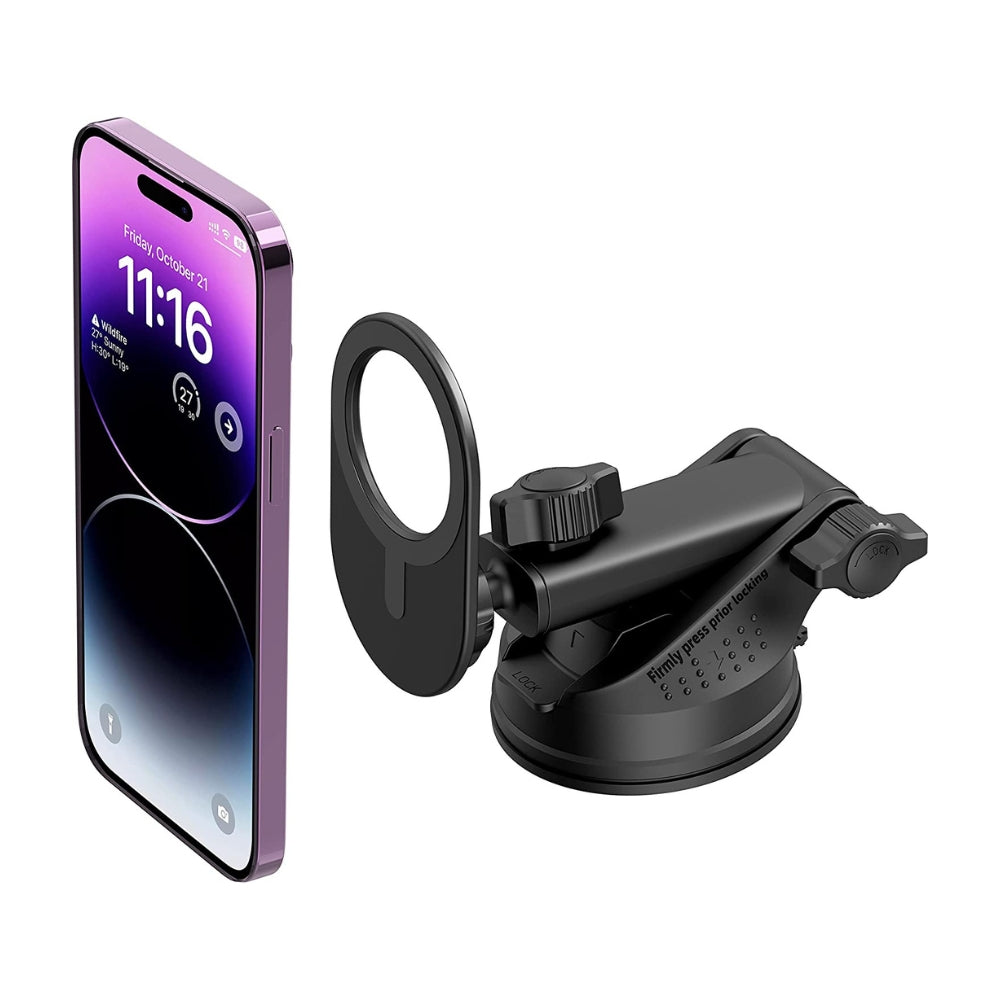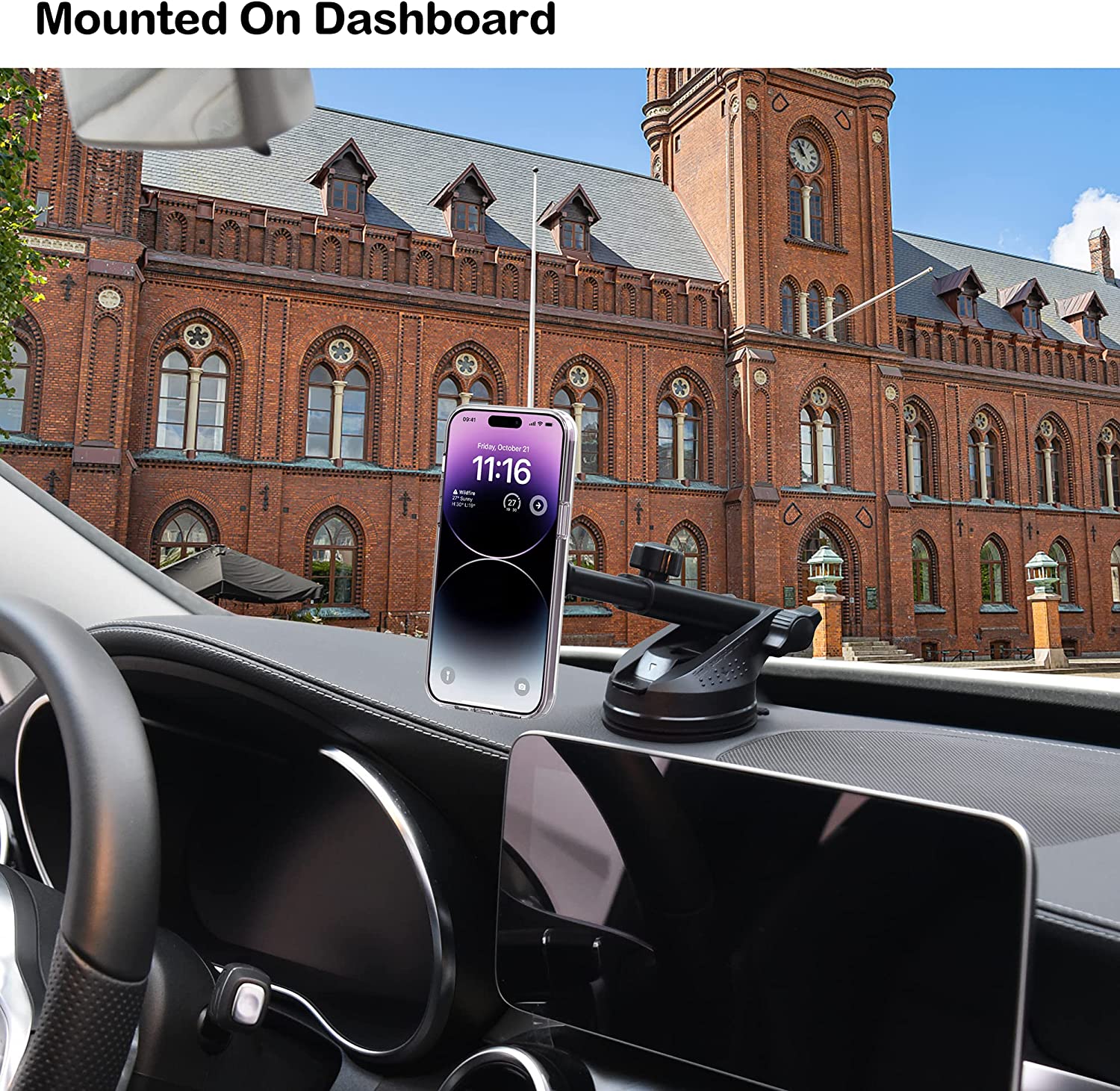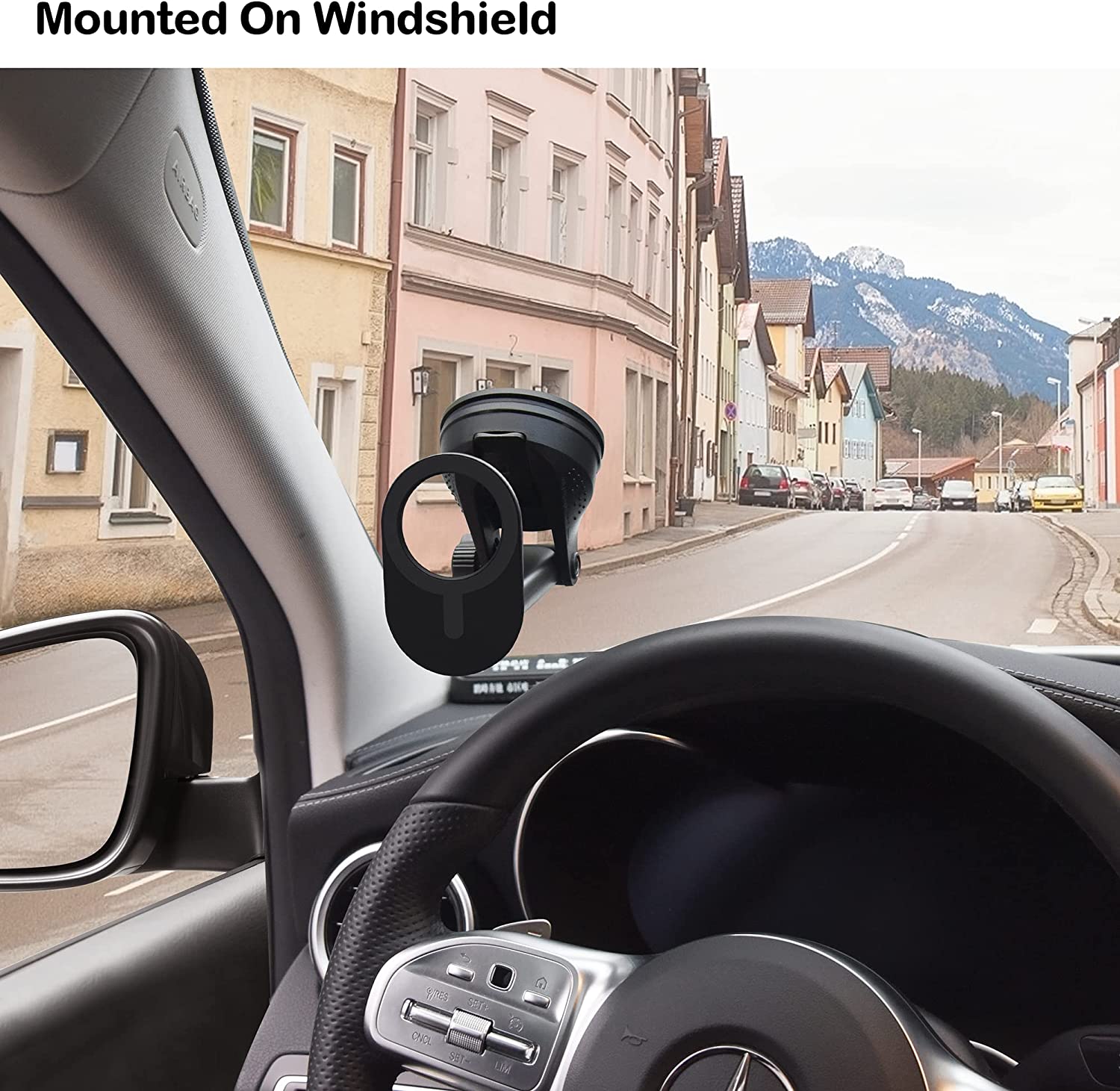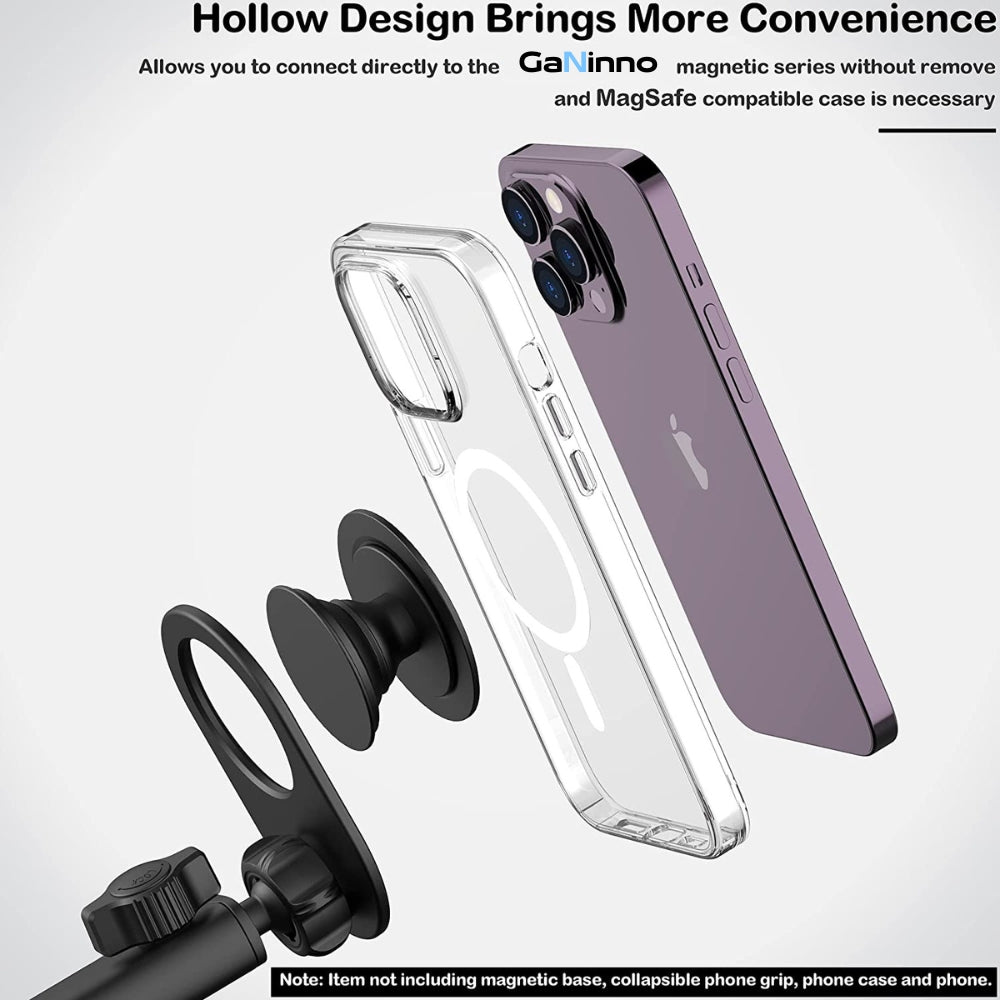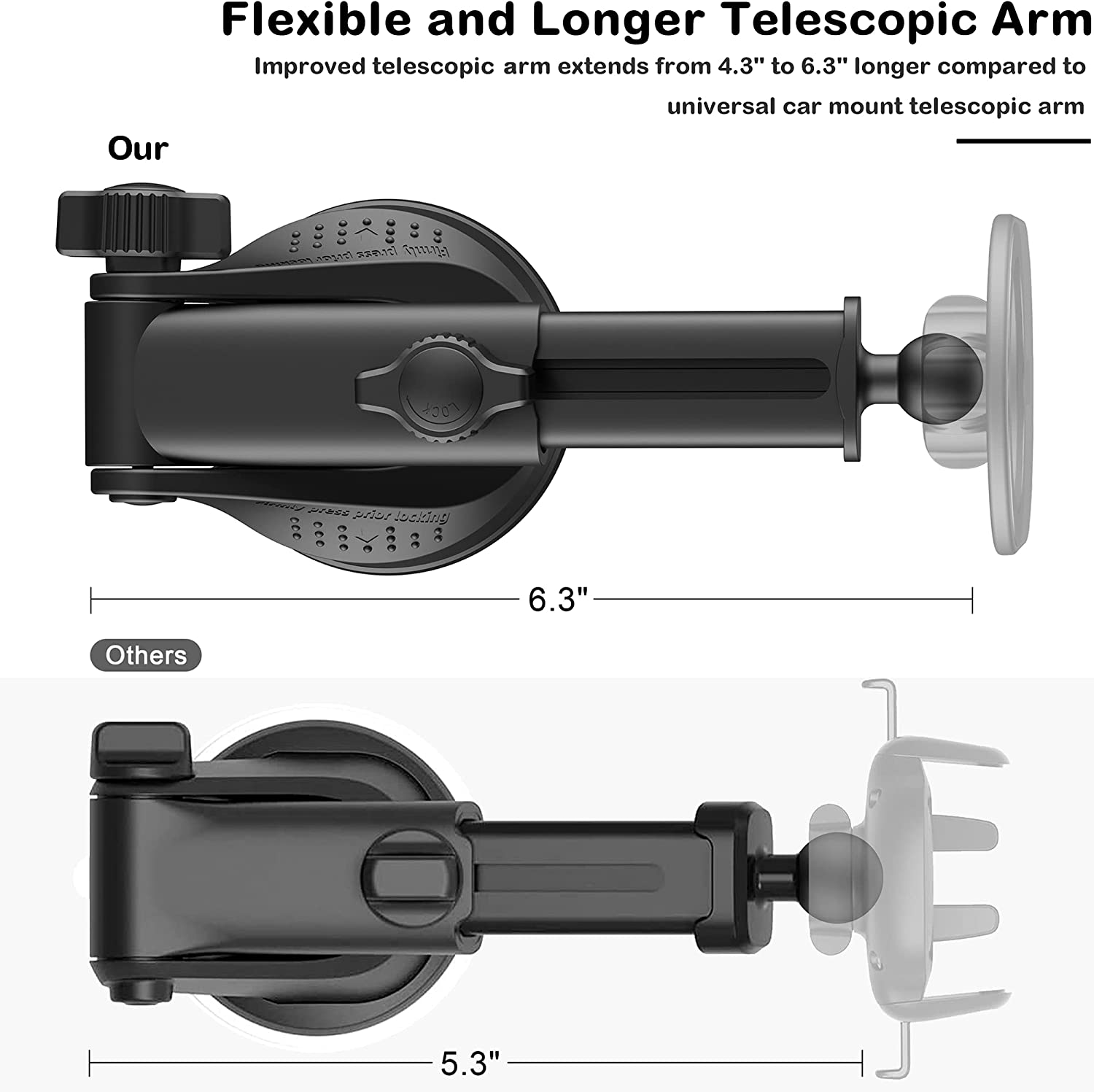 Air Car Mount(Dashboard & Windshield)- MagSafe Compatible
Color:
Air Car Mount(Dashboard & Windshield)
Express shipping (5-10 Days)
Our 60-Day Fit Guarantee, Free Exchange & No-Hassle Returns
We've pledged 1% of profits to environmental organizations.
GaNinno magnetic phone holder for car is a compatible with MagSafe car mount solution, which means the maximum magnetic grip can only be achieved when used with a MagSafe-compatible case for your iPhone 14, 13, 12 (all series).
This stylish car phone holder has a hollow magnet hands free design, allows you to easily attach or remove your device when using GaNinno magnetic base /base+ with a collapsible grip or a compatible with PopSocket grip for MagSafe (It is not compatible with PopSocket Wallet for MagSafe.), also it creating a vivid and bright atmosphere in your car.
The hollow magnetic phone holder base added positioning magnet, securely attaches to your MagSafe-compatible case, and aligns automatically in a snap.
Before pushing the locking lever, you can rotate 360° the suction cup in landscape and adjust the telescopic arm to set the best distance and orientation. After that you can rotate your phone 360° in portrait or landscape to find the best viewing angle for navigation. (Don't operate your phone while driving, please pay attention to the road.)
*Non-iPhone 14, 13, 12 users will need to use an additional magsafe metal ring sticker to upgrade your phone case to be MagSafe-compatible, then you can use this magnetic car mount as well, but this is a temporary solution that is not guaranteed to last. (If you use a MagSafe metal ring sticker, please simply sliding off your phone instead of pulling it.)
*Note not recommended for bare phones or non-MagSafe-compatible cases, your phone case must be compatible with MagSafe for the best results.