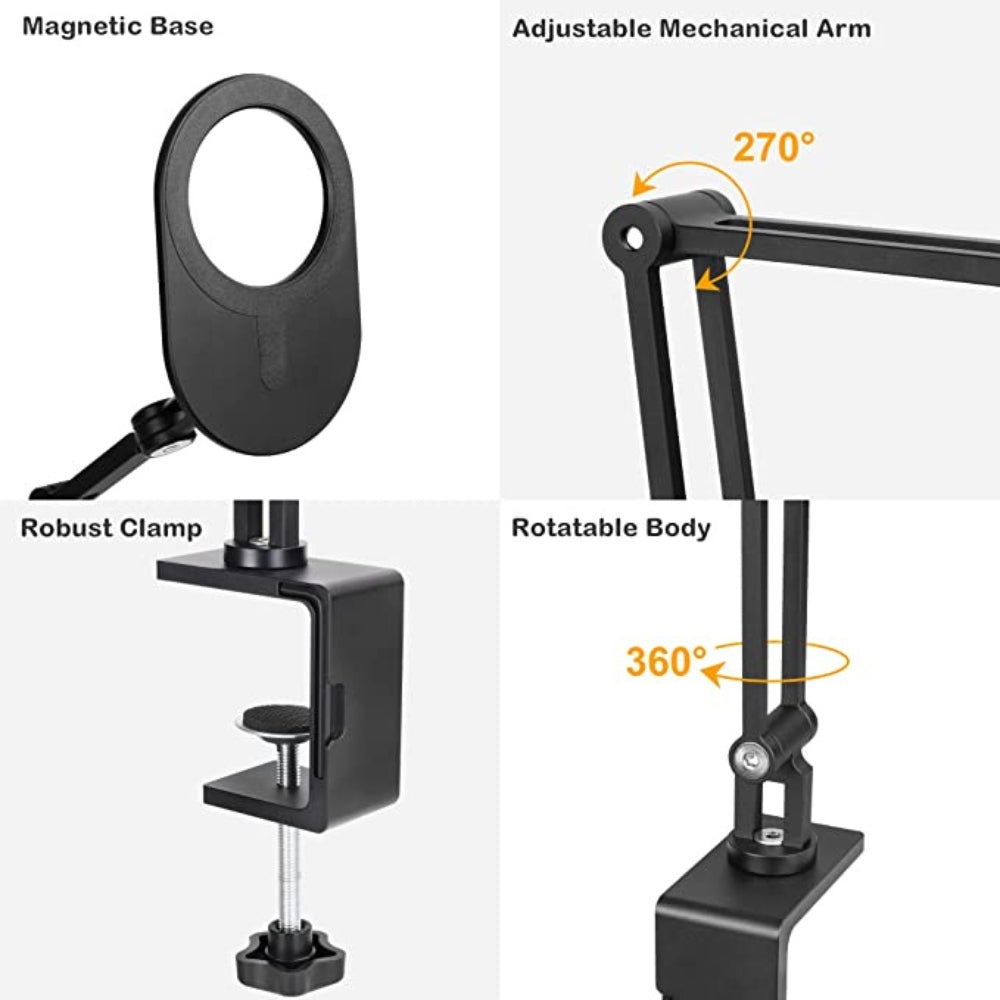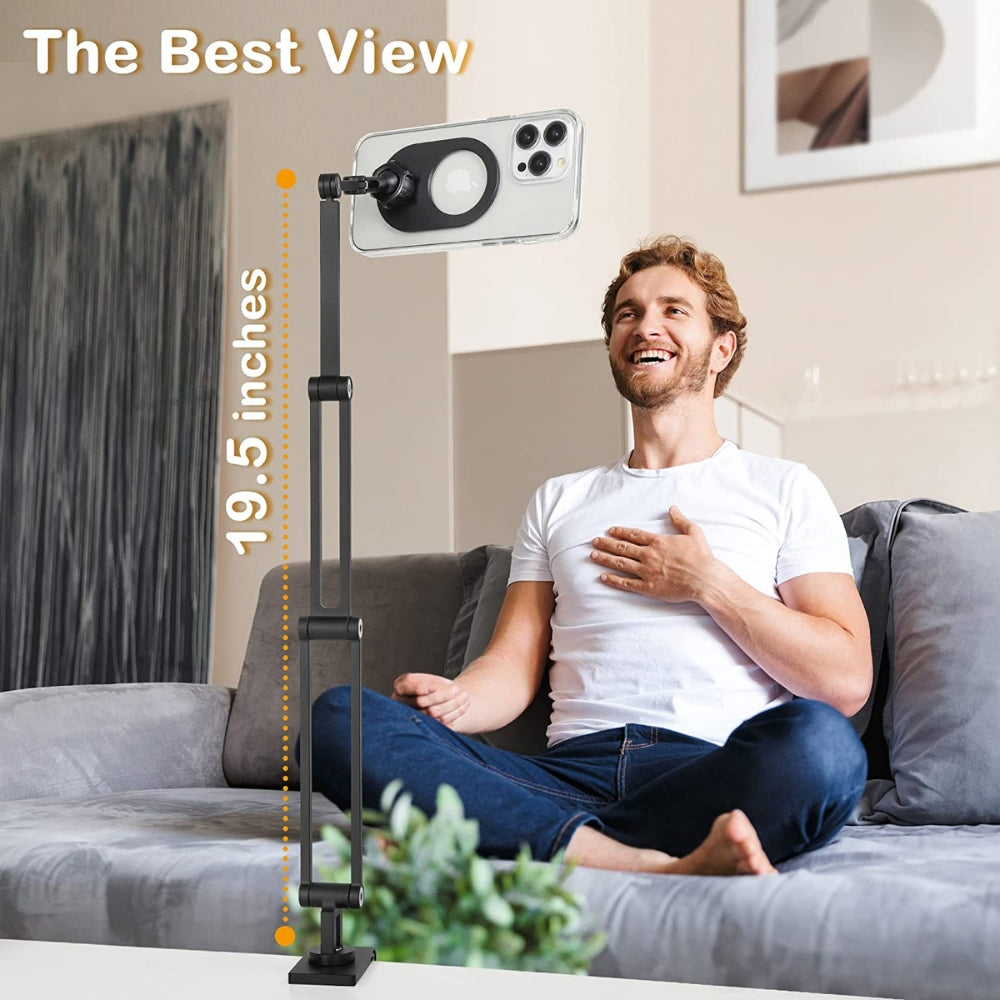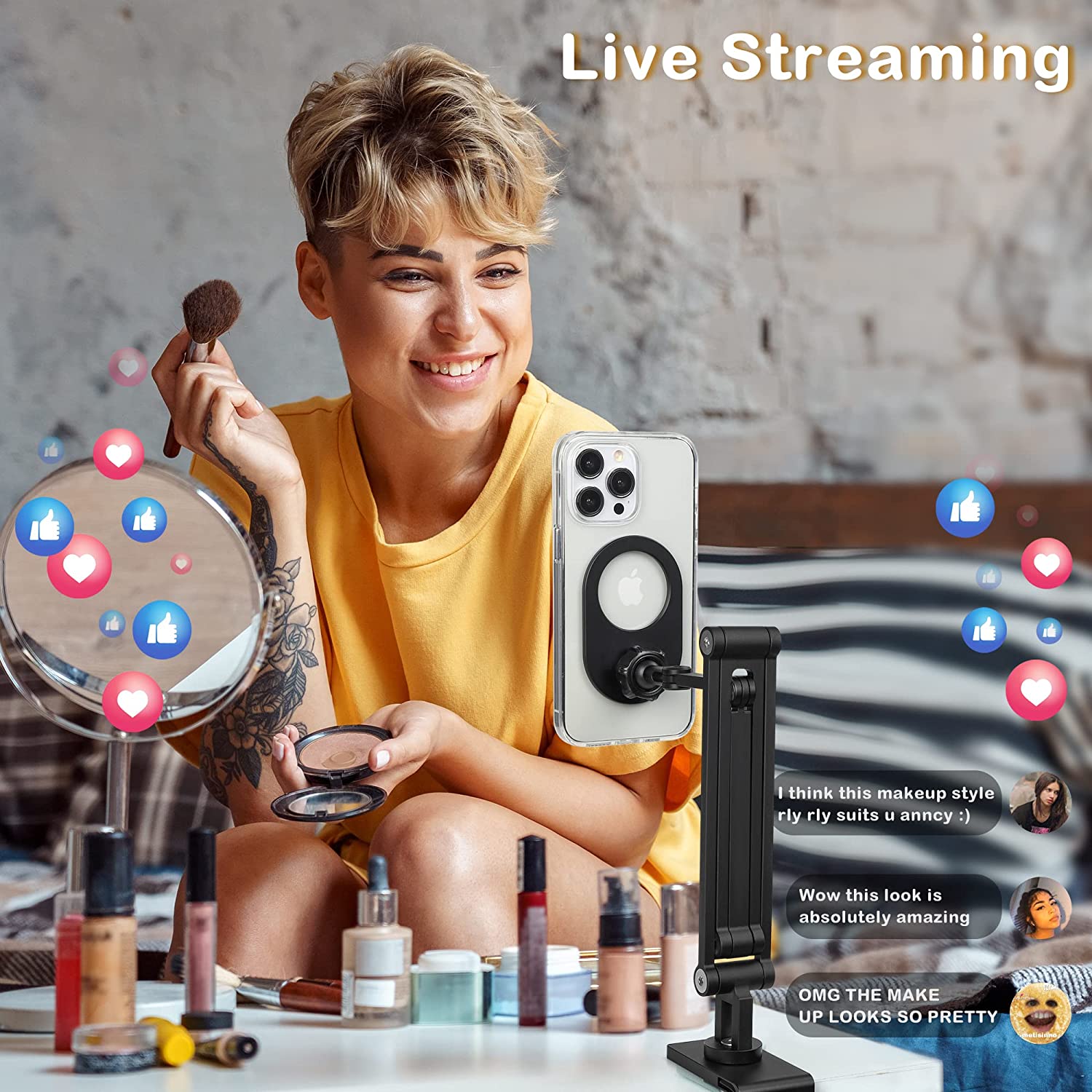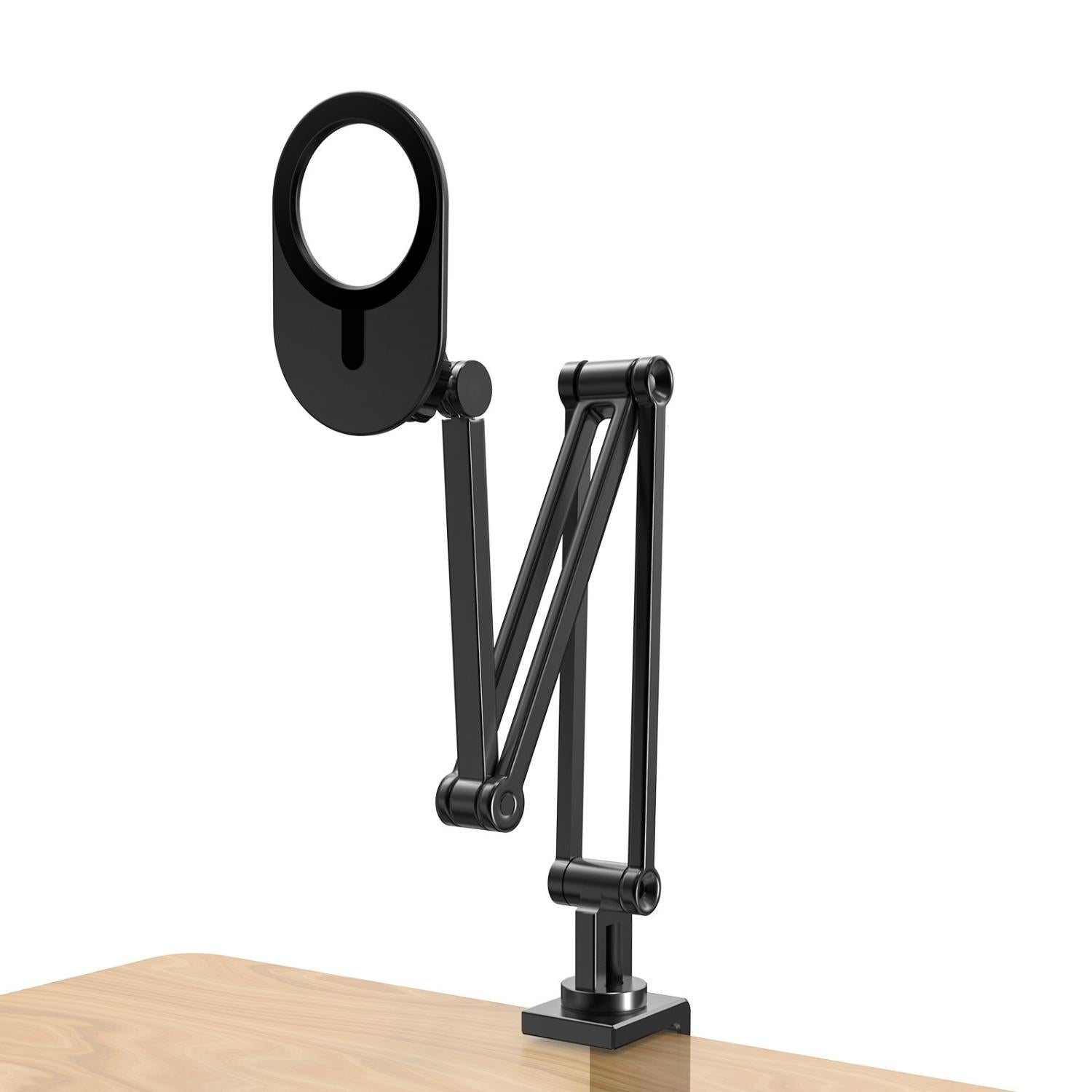 Arm Mount For Desk - MagSafe Compatible
Color:
Arm Mount For Desk-Black
Express shipping (5-10 Days)
Our 60-Day Fit Guarantee, Free Exchange & No-Hassle Returns
We've pledged 1% of profits to environmental organizations.
🎉 Congratulation! You just unlocked this 50% Off For MagSafe Sticker.
Universal Magnetic Conversion Kit for Case , Which didn't have MagSafe,also for Kindle and Android phone.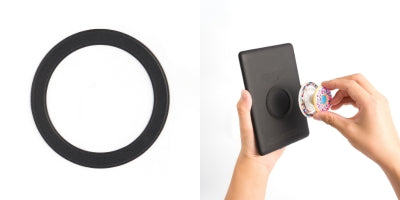 GaNinno magnetic foldable phone desk arm stand designed to hold your iPhone 14, 13, or 12 series phone with a compatible with MagSafe phone case, making it an ideal accessory for iPhone users who want to keep their phone within easy reach while working, calling or relaxing.

You can snap your phone on or sliding off the holder easily in a second, depending on your preference can be used for a wide range of activities, such as watching videos, FaceTiming, Zoom calling, live streaming, remote teaching, content recording, operation recording, Instagram, YouTube, TikTok videos, or photography ect.

Full body made of aluminum alloy with an anodized surface that looks sleek and delicate. You can rotate the holder 360 degrees and adjust it up to 19.5 inches up or down, allowing you to find the perfect viewing angle and position for your phone.

The desk clamp support maximum 2 inches or thinner, when you need to adjust the strength of the joints make them tighter, looser or lock it, an allen key magnetically built-in the base of the clamp, always come in handy and not going anywhere.

*Note not recommended for universal cases (Non-MagSafe-compatible cases), only suitable for iPhone 14 13 12 all series bare phones or phones with a compatible with MagSafe phone case.
{ "bubble": { "content": "", "shape": "landscape", "style": { } }, "previewVideoSources": [ { "mimeType": "application/x-mpegURL", "url": "https://cdn.shopify.com/videos/c/vp/8d43ed696a054381a67cfdd4e13b44b6/8d43ed696a054381a67cfdd4e13b44b6.m3u8" },{ "mimeType": "video/mp4", "url": "https://cdn.shopify.com/videos/c/vp/8d43ed696a054381a67cfdd4e13b44b6/8d43ed696a054381a67cfdd4e13b44b6.HD-1080p-3.3Mbps-15725243.mp4" }], "videoPosterUrl": "", "mainVideoSources": [ { "mimeType": "application/x-mpegURL", "url": "https://cdn.shopify.com/videos/c/vp/8d43ed696a054381a67cfdd4e13b44b6/8d43ed696a054381a67cfdd4e13b44b6.m3u8" },{ "mimeType": "video/mp4", "url": "https://cdn.shopify.com/videos/c/vp/8d43ed696a054381a67cfdd4e13b44b6/8d43ed696a054381a67cfdd4e13b44b6.HD-1080p-3.3Mbps-15725243.mp4" }] }